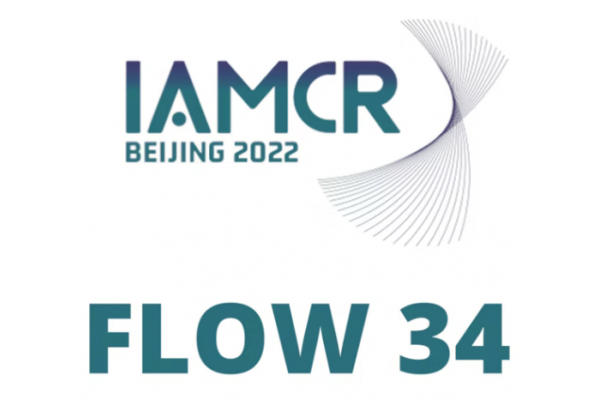 The films "Conceptualization of Change" and "New Modes of Environmental Communication: Four Street Art Experiments" have been presented at the Flow34 of the IAMCR conference in Beijing, which was held online from 11 to 15 July, 2022. Flow 34 of the IAMCR Conference aims to stimulate the use of a broader range of modes for the communication of academic knowledge, integrating academic and aesthetic dimensions.
"Conceptualization of Change" by Kristýna Kopřivová, Nico Carpentier and Vaia Doudaki provides a theoretical reflection on the signifier "change" and its five dimensions: Normativity, Scale and Intensity, Focus, Control and Time. Filmed in Prague, with the integration of archive material mostly related to the 1989 Velvet Revolution, the essay sets out to unpack the significatory complexity of change. The film's five chapters organize a dialogue between fast-paced and still poetic imaginaries and voice-overs. Analytically and methodologically, the film uses a post-structuralist paradigm to assist theory formation, grounded in, and combined with, an analysis of the content produced for the Mediating Change Colloquium, held in Prague on 20-21 November 2020.
"New Modes of Environmental Communication: Four Street Art Experiments"
is a documentary film by Ali Minanto, that reflects on how knowledge about the environment is produced and shared in creative ways, moving beyond the, sometimes, narrow spaces of academia, without disregarding academic knowledge. One of these spaces of knowledge production and creative communication is street art, where artistic aesthetics and practices of civic expression are combined. This video features the experiment, where academic researchers, based at Charles University in Prague and affiliated to the Mistra Environmental Communication Research Program and the 4EU+ European University Alliance, commissioned four Indonesian street artists to produce four street artworks in the Indonesian city of Yogyakarta: "Welcome New Pollution" by Anagard, "Plant Trees Plant Hope" by Guerrillas, "Plastic Reduce" by Kinky Twenty, and "Planting Determination" by Young Surakarta.