AiR@CU
The AiR@CU, hosted by the Charles University in Prague, is part of the Mistra Environmental Communication (Mistra-EC) research program, and offers the selected artist the opportunity to investigate and explore environment and sustainability issues through immersion in the Mistra-EC research that is ongoing at the Institute of Communication Studies and Journalism (ICSJ) at Charles University. It is part of a larger residency program (AiR) coordinated by the Mistra Environmental Communication Media & Art team at ICSJ, with additional support from the NGO Sqridge.
Resident Artist
Soraya Poulin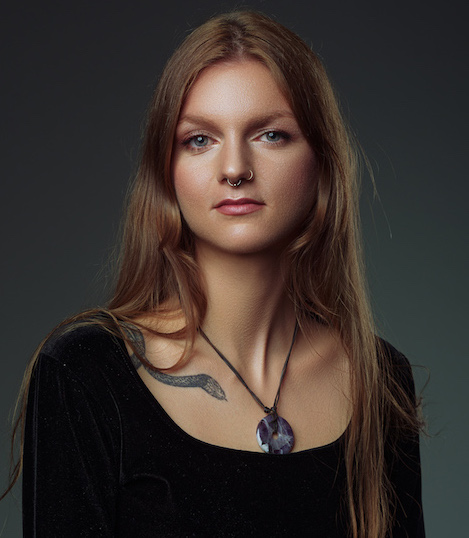 We are delighted to announce that Soraya Poulin has been selected as the resident artist for the AiR@CU to be performed in Prague, Czech Republic. The residency will take place during September-October 2022!
Soraya is a trained graphic designer and illustrator based in Switzerland. During the AiR@CU residency, she will work on the emotional relationship of humans with their environment and the place they take within it, through the mediums of painting, photography and drawing, in collaboration with the Mistra-EC researchers at Charles University.
For more information about Soraya's works, please visit
Residency Works
Where is the border between us?
What if this separation, the barriers created between "human" and "nature" began to intertwine organically, to merge until the two were no longer distinguishable from each other?
Urban Bird is a project developed by Soraya Poulin, during AiR@CU in Prague (September-October 2022), in collaboration with Mistra Environmental Communication Programme (MISTRA-EC) researchers at the Institute of Communication Studies and Journalism at Charles University.
The visual project explores the relationship between humans and nature (and more particularly birds) in the city, and their various power dynamics, through a collage of paintings, photography and drawings.
Click here to view the full visual presentation
Some selected works
© 2022 Soraya Poulin. All Rights Reserved.
Click here to view the full visual presentation
Urban Bird // Interactive Locations Map
Posters of selected residency works are being displayed at different locations in Prague.
Please check the map below to see the display locations. The map will be regularly updated to include the new display spots.
Pigeon Exhibit
How about an exhibit at the scale of the pigeons that allows them to be involved as well?
The pigeons said YES!
Below are some photos from the Pigeon exhibit, displayed on October 21, 2022, with miniatures of Soraya Poulin's residency works at AiR@CU in Prague.
Special thanks to Ali Minanto for the Photography!
Original Call
Click to view the original open call for AiR@CU