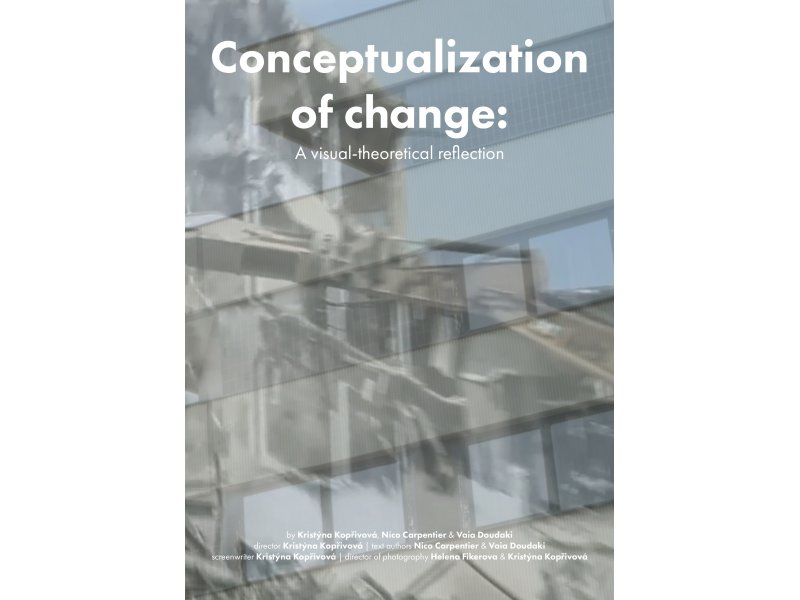 The film "Conceptualization of Change" has been selected for screening in AAG Shorts 2022, and has been integrated into the Filmgeographies platform as of 1 March 2022. It can be watched online after registration. A wider public screening of selected films will be organised in May/June 2022.
"Conceptualization of Change" by Kristýna Kopřivová, Nico Carpentier and Vaia Doudaki provides a theoretical reflection on the signifier "change" and its five dimensions: Normativity, Scale and Intensity, Focus, Control and Time.
Filmed in Prague, with the integration of archive material mostly related to the 1989 Velvet Revolution, the essay sets out to unpack the significatory complexity of change. The film's five chapters organize a dialogue between fast-paced and still poetic imaginaries and voice-overs. Analytically and methodologically, the film uses a post-structuralist paradigm to assist theory formation, grounded in, and combined with, an analysis of the content produced for the Mediating Change Colloquium, held in Prague on 20-21 November 2020.
Previous Screenings
Upcoming Screenings
PAF Other Visions CZ, Ponrepo Cinema, Prague, 21 March 2022.
AAG Shorts 2022 Public Screening, May/June 2022.